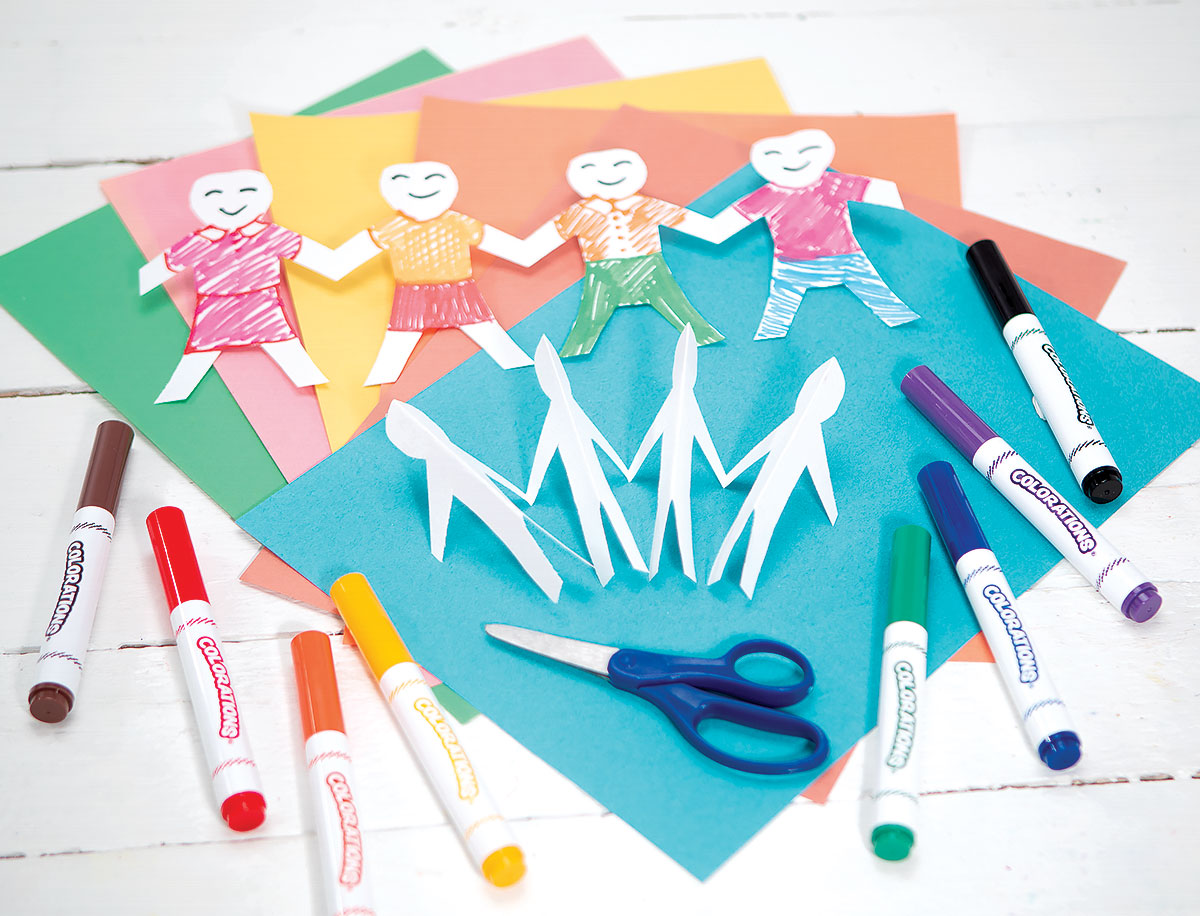 Art and Craft activities for children can be helpful for parents who have been cooped in their homes for almost 6 months! While adults have their hands full, children are also engaged with online classes. But, the group that is deeply affected is children between 3-6 years of age.
Post their classes these little ones have a lot of time at their disposal. Given that parents are super busy, in numerous cases, the screen has become their best friend. Also, given the long lock-in period, parents have run out of ideas to engage their kids. 
In this blog, we list five interesting art and craft ideas that can be executed easily and will have your child occupied productively for a few hours.
Art and Craft Activities to Creatively Engage Children
Materials needed: Window chalks
Unleash the Picasso in your child with this activity. All you need for this activity are a few window chalks. You can give these to your child and ask them to draw on the windows of your home. Rest assured this chalk is washable.
What more? With some out of the box thinking you can use these chalks to play a game of Tic Tac Toe, learn maths, play word games the options are unlimited!! If your home has french-windows you will have a happy child scribbling away to glory!
Window Chalks or washable paints are great resources and can be found online at amazon, educational school supplies, flipkart, firstcry or any local art and craft store.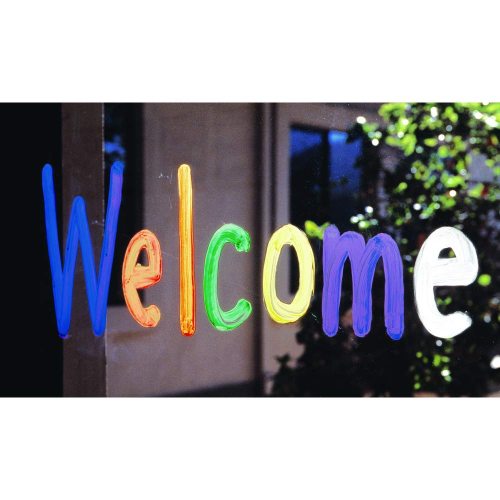 Design Your Superhero Cape
: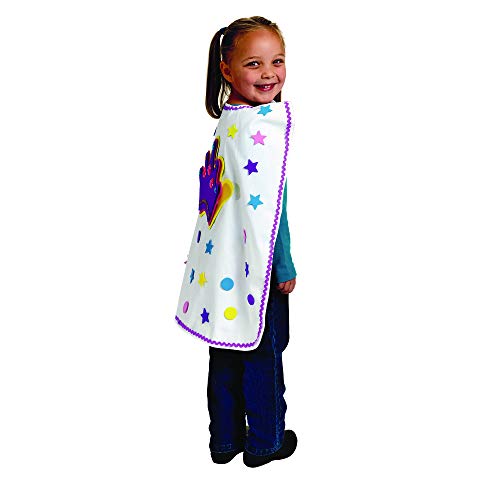 Materials needed: A cape, glitter glue, acrylic/fabric colours.
Now, this activity is sure to get your munchkin excited and wide-eyed. They get to design a cape, like that of their favourite superhero or just create one of their own. This is yet another project that will display your child's creativity through art and craft. 
A word of advice for parents, don't get carried away with the excitement of designing a cape. Act only as a guide and help them to execute their idea!
Materials needed: coloured sand, glue, a picture 
This activity can combine both art and craft. Draw an image on a paper plate or paper, print out a picture or use one of the images from your child's colouring book.  
One needs to tackle the picture in parts. Apply glue on one part of the picture and sprinkle coloured sand on it. Then proceed to the next part. Part by part, decorate the picture using the coloured sand. A variation to this art and craft activity can be making cards using sand art.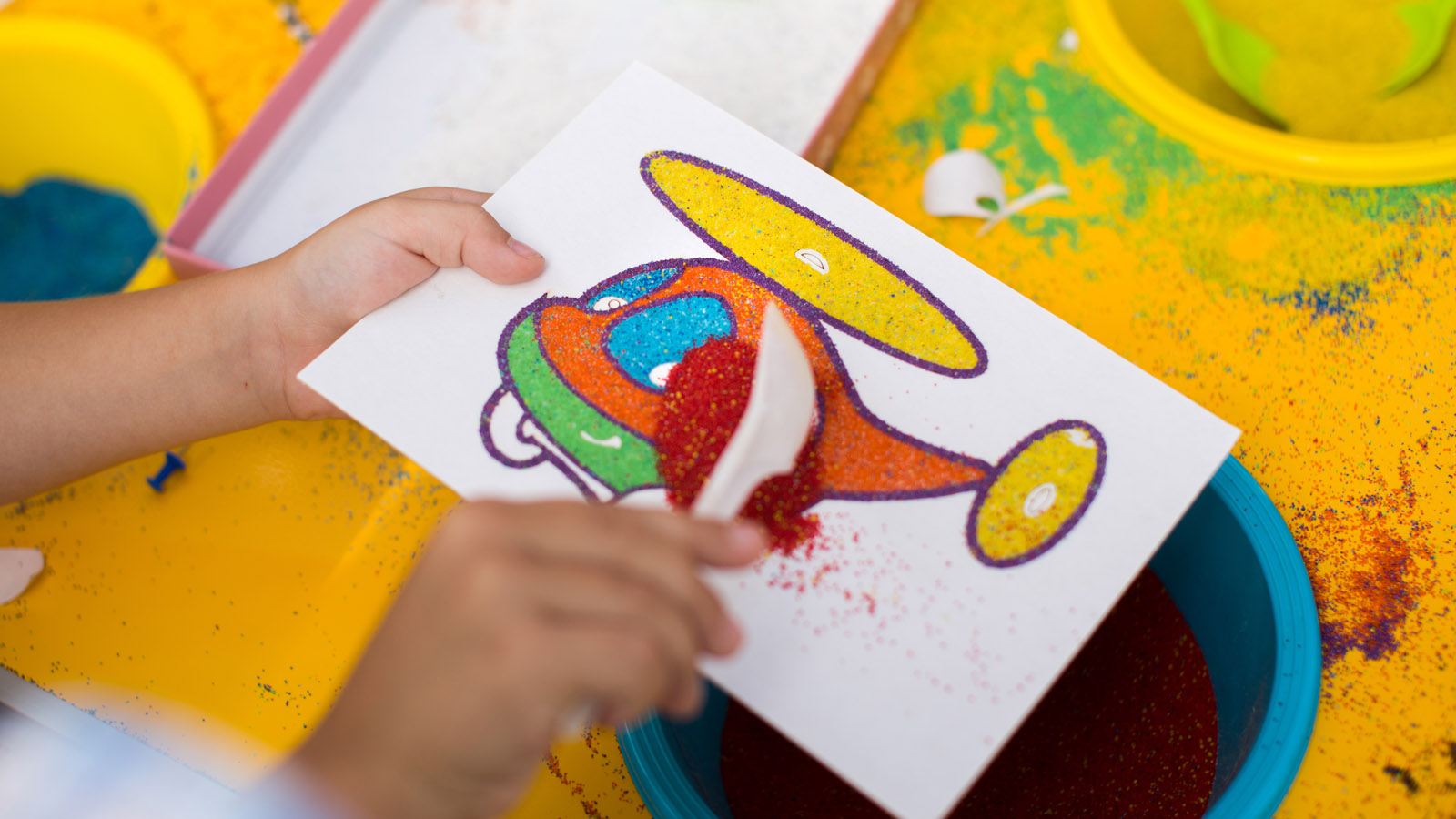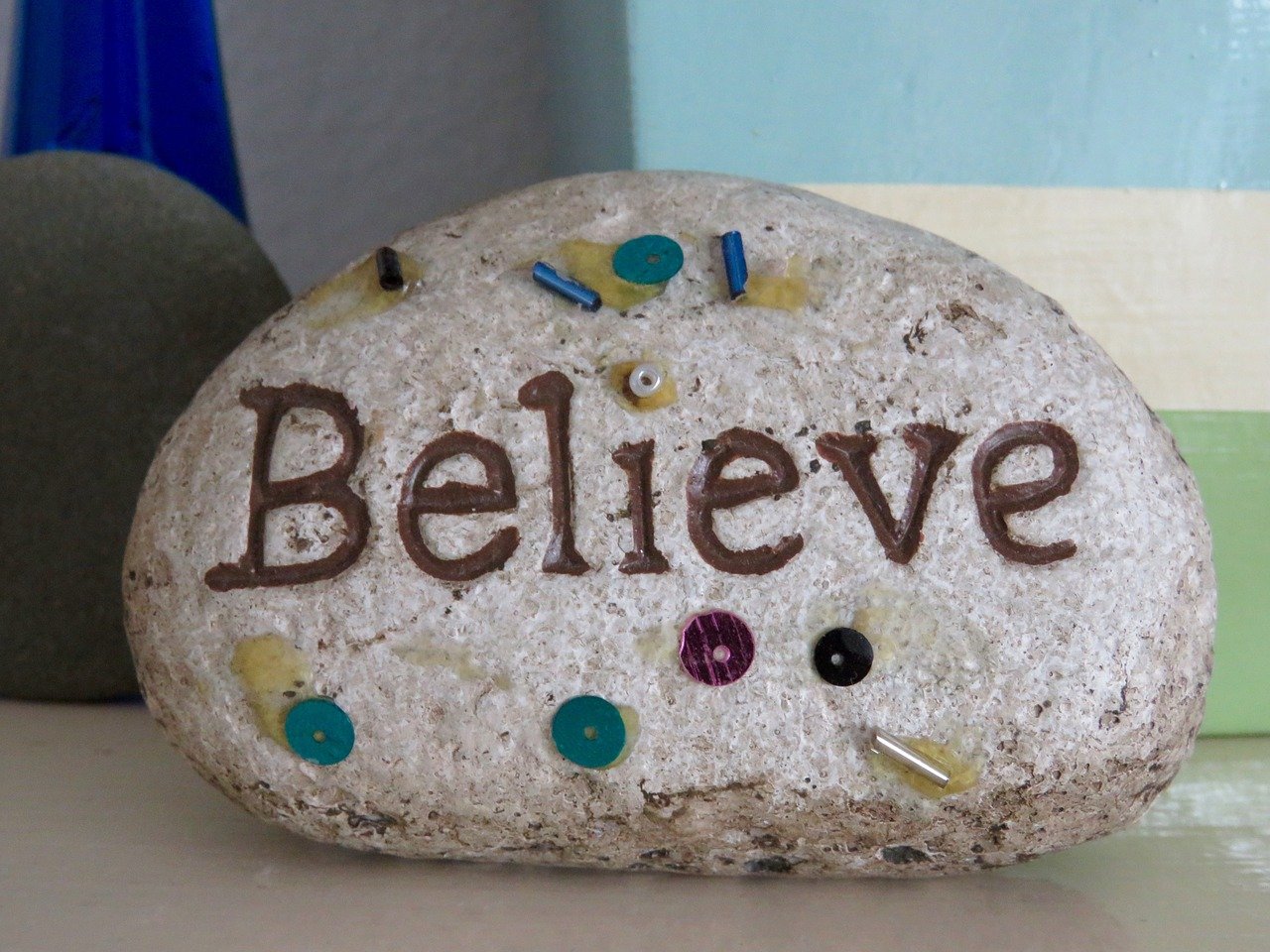 Materials needed: rocks, acrylic colours, markers, glitter glue.
Rocks or bigger sized pebbles are easily available online. Ask your little one to colour these pebbles with acrylic colours. Once they have dried you can write some inspirational quotes on them. Some suggestions are: be kind, keep trying, good luck etc. 
You can either write the messages with glitter glue or markers. But the glue can certainly be used to decorate the stones. Gift the stones or decorate a part of your home!
Note: This particular art and craft activity may interest older children. For younger ones, you could just colour and decorate using glitter glue.
Materials needed: alphabet beads, wool or thread
Well, this is a simple art and craft activity. Give your your little one some alphabet beads and they can make strings with their name on it. They could also make strings of their favourite cartoon characters or superhero. 
These strings can then be attached to their bag as a trendy accessory.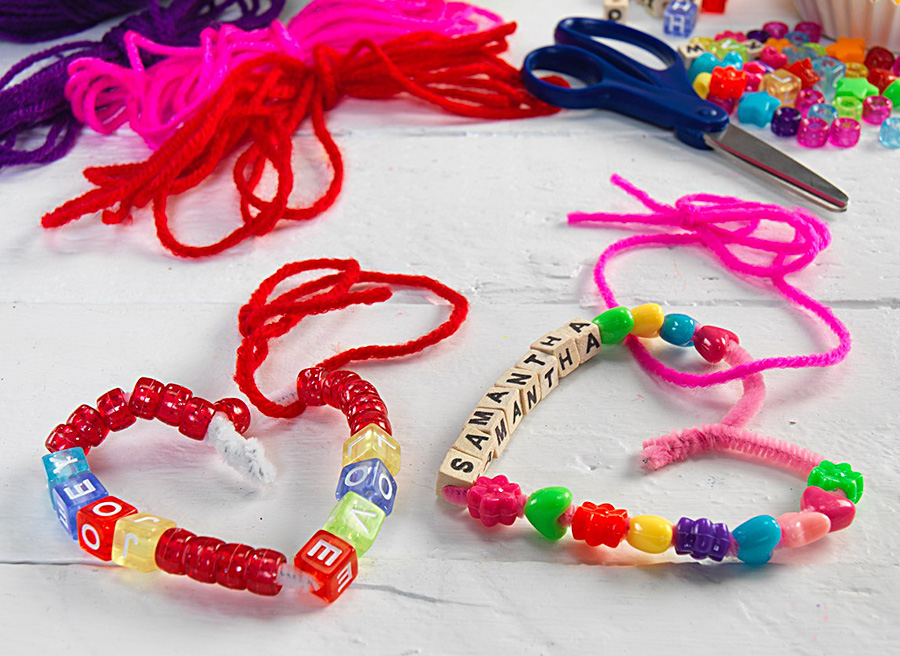 In summation, we would like to say that the above-mentioned art and craft ideas for kids will not only engage them but will also help in developing their motor skills.
Most of the materials used in these activities are available at educationalschoolsupplies.in Devoid of latex and toxic chemicals our products are completely safe to be used by children of all ages. Click here to visit our art and craft store.
Make these activities meaningful by setting up Creative Learning Centers.
Read below to know the importance and need for setting up learning centers at home and classroom to boost self exploration and thinking skills of your child/children.
Benefits of Learning Centers